EYYES @ CES 2022 in Las Vegas
#CES2022 | Ready
 

View this post on Instagram

 

EYYES Technology Leader in Safe Artificial Intelligence
We are experts in Artificial Intelligence, Camera Sensor Technology, Embedded Deep Learning and Functional Safety. Our software and hardware for AI products have been developed with the necessary approvals and certificates for applications in the automotive, railway, transport and manufacturing industries.
We optimise and improve neural network training and testing for a wide range of use cases and applications. For edge AI computing, we develop and provide energy-efficient intelligent hardware platforms with the necessary security. With our patented IP core technology, you can operate your optimised neural network with the highest performance and secure result clocking. With the existing solutions from EYYES, complex applications can be solved quickly and efficiently.
CES 2022 | Booth Highlights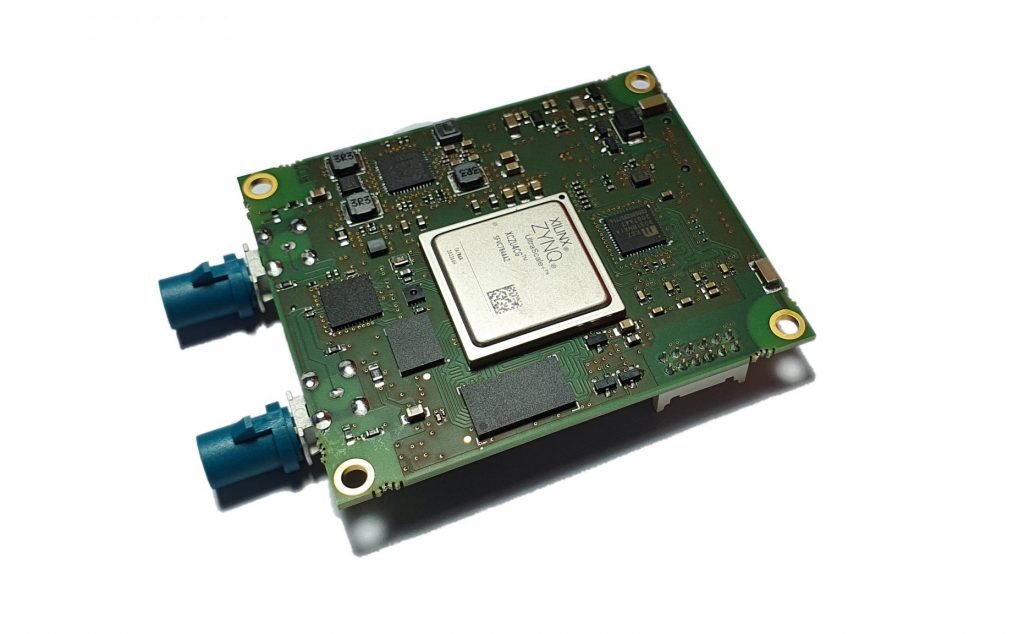 We prepared for You on our booth on CES 2022 the following topics:
Latest deep learning object recognition technology
ADAS Use Cases in Automotive and Rail
Edge AI ADAS products
Embedded AI Development platform and toolchain
Edge AI Computing Hardware
AI ECU development
AI Layer Processing Unit (LPU)
For product development, we offer the complete technology stack and development for your specific object detection around a vehicle:
Integration of the proposed cameras
Neural network development and optimisation of your CNNs / alternatively EYYES CNNs
Edge Image processing Software
Edge AI processing software
Edge use case software (e.g. lane change or other use cases based on object trajectories)
Edge AI computing hardware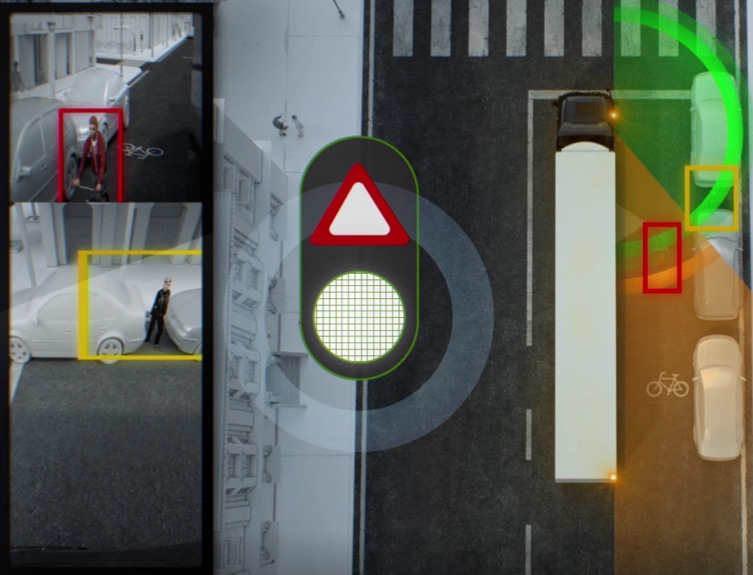 Our solutions
Consulting and design of AI use cases and applications
Ideas and concepts
Design and specification of use cases
Development of products
Development and training of neural networks
Software development
HW development
Test and integration
Prototyping
Software licensing and support of EYYES Net and Neuro Chip technology
Licensing and support of image processing software
Licensing and support of AI Deep Learning network
EYYES provides the sensor technology combined with a specially developed and fully trained Deep Learning algorithm for the detection, recognition and classification of objects: Pedestrians (adults & children), cyclists, cars, trucks, traffic signs, lane detection. The algorithm has been trained with a wide range of traffic situations and offers extremely high detection accuracy compared to classic open source solutions.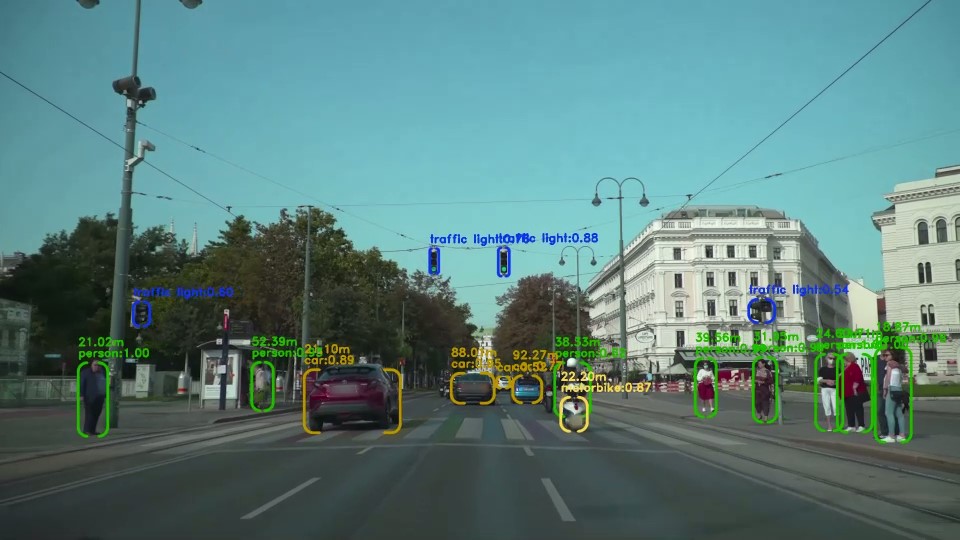 Deep-learning algorithm at EYYES: High recognition accuracy for vehicles, people as well as traffic signs
About EYYES
EYYES (formerly AVI Systems), headquartered in Gedersdorf near Krems, is a pioneer in the field of customized hardware and software developments of highly secure systems for traffic and industry. From simulation, prototype phase to serial production – the EYYES research and development team is the guarantor for flexible and perfect Safe Artificial Intelligence solutions. Founded in 2013, the company operates at three locations in Austria (Krems) and Germany (Aachen and Freital) with a total of more than 30 employees. For the intelligent, functionally safe sensor solutions for highly technical mobility and industrial solutions, EYYES cooperates with top international research institutes such as AIT, Software Competence Center Hagenberg and Fraunhofer Institute.
Contact
EYYES GmbH
Wolfgang Domann
Managing Director
Im Wirtschaftspark 4
3494 Gedersdorf
Copyrights
Photos and other visual material
All images can be downloaded. The copyright for the content of the photo archive is held by EYYES GmbH, Krems or the authors listed. All rights are reserved. The contents of the photo archive such as images, audio and video clips may not be modified, but may be downloaded for media purposes and exclusively private use. For any commercial use, prior written permission from EYYES GmbH is required. For commercial use, please contact the press department of EYYES GmbH (see press contact). By downloading and using the images and other materials, the user automatically accepts the above conditions.