CarEye® Rearview Assistant
Intelligent reversing assistance system
Intelligent reversing assistance system
Safe Reversing
The CarEye® Rearview Assistant forms an additional support for the driving personnel when manoeuvring (reversing) commercial vehicles up to 10 km/h and is activated via CAN signal to the central control unit (TIC box) when reverse gear is engaged.
Dual system:
Camera monitor system for visual observation of the danger area
Person detection in the danger area with the help of artificial intelligence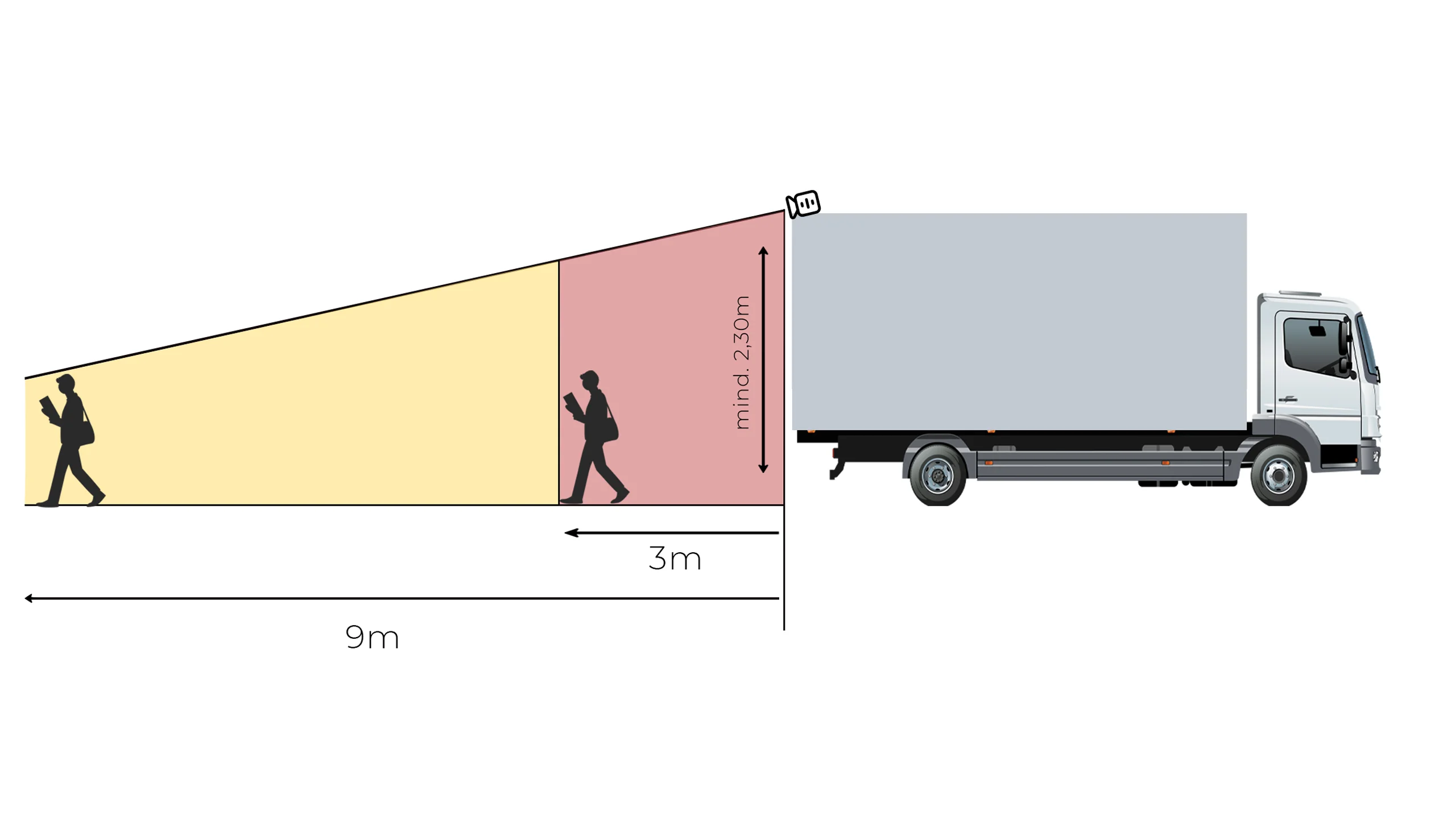 Overview
Field of vision & danger zone
1. The detection area describes the area of the field of vision in which the system detects an object and gives a warning (yellow light signal) to the driver.
2. If an object enters the defined danger zone or if this object is already in the danger zone, it is detected and a warning (red light signal and warning tone) is given to the driver.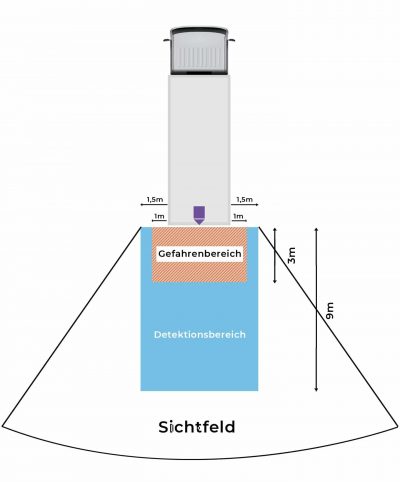 Key-Features of the CarEye® Rearview Assistant
Functions and features of the intelligent reversing assistance system
Suitable for on-highway and off-highway vehicles such as commercial vehicles, buses, special and emergency vehicles, forklifts, wheel loaders, etc.
Avoids collisions with people by actively warning the driver through integrated artificial intelligence
Helps to avoid damage to the vehicle
Enables easier and safer manoeuvring by displaying the surroundings on the monitor
Heated cameras for good visibility even in adverse weather conditions
Self-diagnosis function
Optimum visibility thanks to full HD camera
Real-time evaluation of image data
Precise & intelligent components
Camera

The reversing camera covers the area behind the vehicle and thus helps to avoid collisions with people or damage

TIC-Box

In the TIC box, the camera signal is captured and processed accordingly

Signaller

An optical and acoustic signal transmitter shows the status and reports actual dangers

Monitor

A 7″ monitor for visual view of the area behind the vehicle