Blind-Spot Assistant for Renault Trucks
Refrigerated trucks used in area transport have more than enough to do, and not only in conurbations. Far more than a handful of delivery addresses per working day sometimes pose great challenges for the driver, commercial vehicle and refrigerated body. "In this environment, it was essential for us to expand our rental fleet with refrigerated trucks that can offer our customers maximum safety from the first metre," explains Alexis Lardiere, Petit Forestier Country Manager for Austria. In the refrigerated vehicle rental business, the refrigeration solutions provider offers commercial vehicles of all sizes for every conceivable period of time, starting from a few months up to several years. Accordingly, the eight new Renault Trucks D 2.1 4×2 refrigerated vehicles can be found in their delivery services in urban areas as well as in the periphery. "In all these operations, safety for our customers as well as for other road users is our top priority," emphasises the Country Manager.
Blind-spot assistant from the Volvo Truck Shop
To meet this goal more than ever, all eight new vehicles have been equipped with a blind-spot assistant from EYYES GmbH. The safety feature is offered at all Volvo Trucks service centres throughout Austria. Thanks to the use of state-of-the-art artificial intelligence, it is able to unerringly recognise and predict the direction of movement of pedestrians, cyclists and objects and emerged as the test winner of the ADAC comparative test in 2021. It warns the driver acoustically and visually in real time, in good time before a possible collision and remains operational even in the most adverse light and weather conditions. "Together with the chassis from Renault Trucks and the box body from Petit Forestier's own company Lecapitaine, this is definitely the perfect solution for our customers," Alexis Lardiere emphasises.
Launch in Graz
By the way, the photo shoot for this press release showed why this combination is already in its element from the first day of operation. The 12-tonne truck with a refrigerated body with two temperature chambers and space for a total of 15 pallets earned its first spurs right away in the greater Graz area. "In this environment, it's self-explanatory why we deliberately went for extra safety with these new acquisitions."
The D-series is the versatile distribution professional in the Renault Trucks commercial vehicle range. With the state-of-the-art powertrain alone, fuel savings and thus CO2 reductions of up to 9 percent are feasible in everyday use.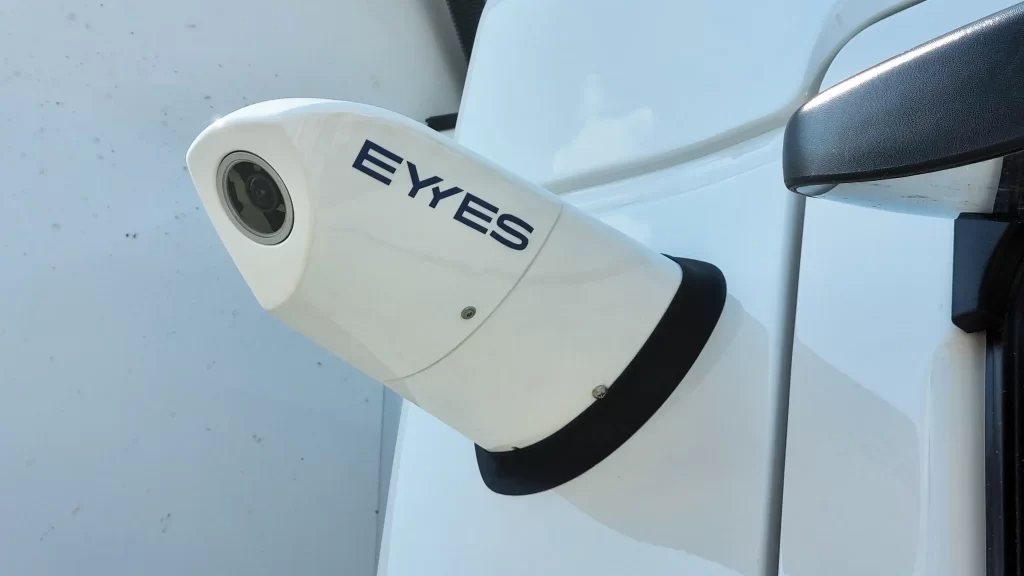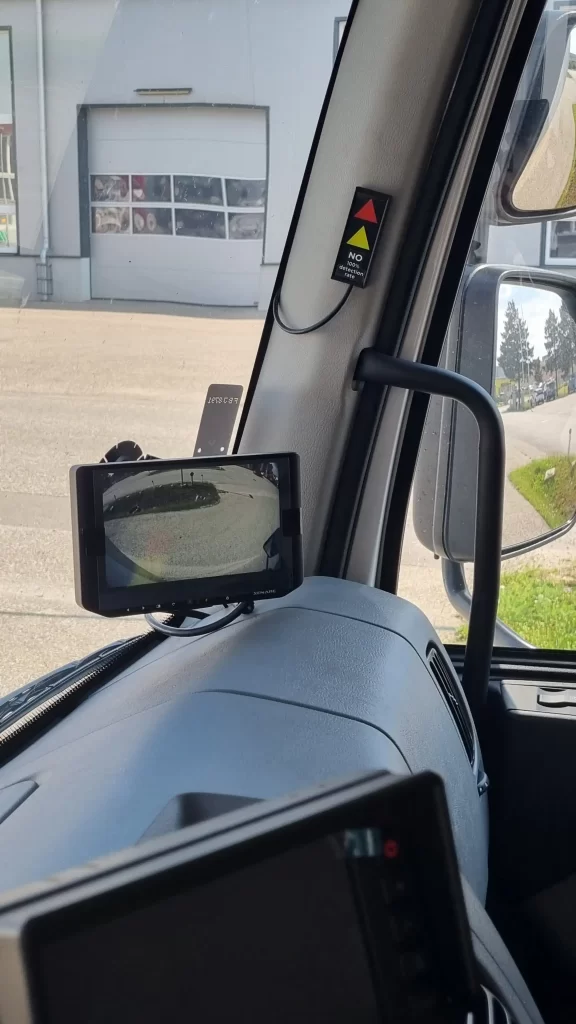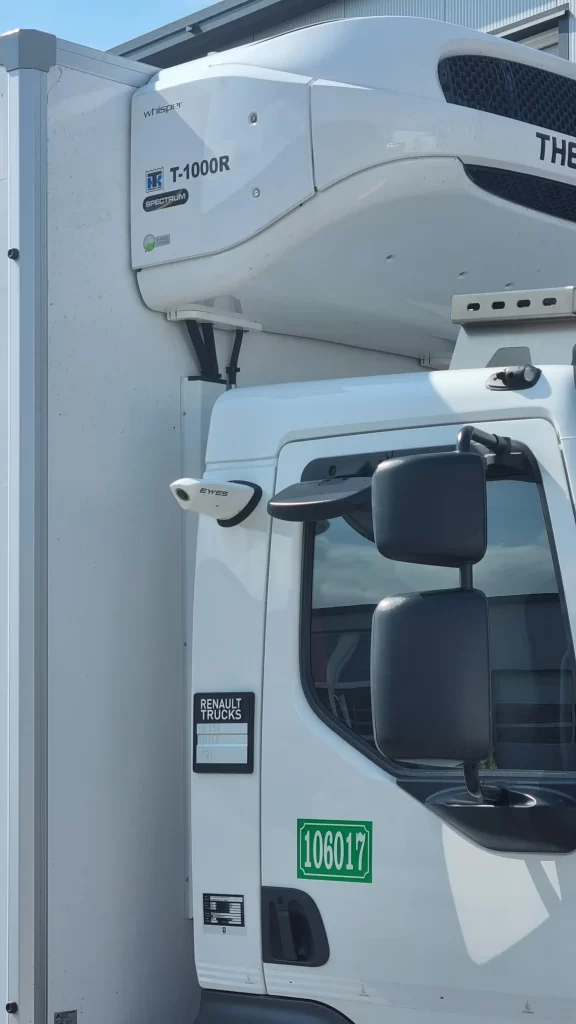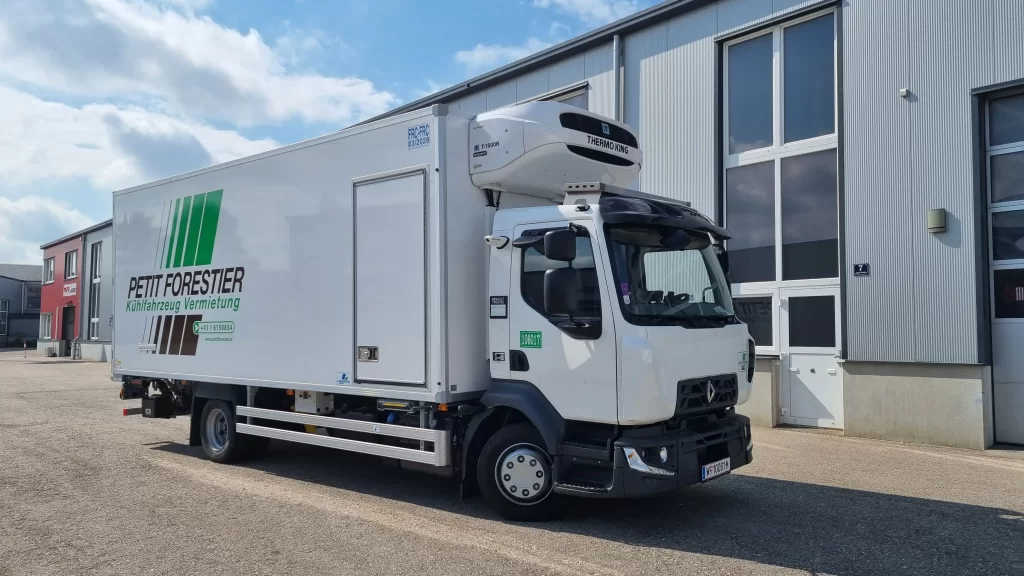 About EYYES
EYYES (formerly AVI Systems), headquartered in Gedersdorf near Krems, is a pioneer in the field of customized hardware and software developments of highly secure systems for traffic and industry. From simulation, prototype phase to serial production – the EYYES research and development team is the guarantor for flexible and perfect Safe Artificial Intelligence solutions. Founded in 2013, the company operates at three locations in Austria (Krems) and Germany (Aachen and Freital) with a total of more than 30 employees. For the intelligent, functionally safe sensor solutions for highly technical mobility and industrial solutions, EYYES cooperates with top international research institutes such as AIT, Software Competence Center Hagenberg and Fraunhofer Institute.
Contact
EYYES GmbH
Wolfgang Domann
Managing Director
Im Wirtschaftspark 4
3494 Gedersdorf
Copyrights
Photos and other visual material
All images can be downloaded. The copyright for the content of the photo archive is held by EYYES GmbH, Gedersdorf or the authors listed. All rights are reserved. The contents of the photo archive such as images, audio and video clips may not be modified, but may be downloaded for media purposes and exclusively private use. For any commercial use, prior written permission from EYYES GmbH is required. For commercial use, please contact the press department of EYYES GmbH (see press contact). By downloading and using the images and other materials, the user automatically accepts the above conditions.